Land Management
Council manages a large number of reserves throughout the Fraser Coast region.
These include local road reserves as well as over 700 parcels of state land for which Council is responsible as the Trustee.
Some of these areas have been developed as parks, recreations areas, sports fields while others are natural bushland areas that provide important habitat for native animals and plants.
Reserve areas can be leased out to third parties for various purposes such as sports or grazing.
Residents and visitors are requested to refrain from interfering with vegetation, dumping rubbish including garden waste or unauthorised entry using motor vehicles in Council reserve areas.
These activities cause major degradation such as erosion, creation of fire hazards and weed infestation and are offences under the Parks and Reserves local law.
Council owned land
Apart from reserves, Council also manages Council-owned freehold land.
This includes: public parkland, lots purchased under the Environmental Levy Program and other bushland lots designated for conservation purposes (such as koala corridors).
Conservation areas - rates concessions
With the growing impacts of climate change, Council has introduced a rates rebate aiming to encourage both the conservation of high-value vegetation and wildlife habitat on private land by preserving, restoring and protecting the natural environment.
Landholders who have voluntarily entered into such an arrangement are eligible. Landholders who have been required to enter into conservation covenants or the like to offset the impacts of a development (e.g. under a planning permit) are not eligible for the rebate.
For further information see Council's Conservation Areas Rates Rebate Policy (PDF,339kB)
To make an application please complete and submit to Council an Expressions of Interest Form (PDF,134kB).
Land for Wildlife
Land for Wildlife is a free program available to landholders with one or more hectares* of bushland who are committed to protecting and restoring their property's native habitat.
*There may be exceptions for educational, community-owned or other properties with less than one hectare.
The area of bushland can be remnant or replanted as long as it provides habitat for indigenous wildlife.
The Land for Wildlife program offers members:
free land management advice specific to their property;
invitations to free specialist workshops and field days;
free quarterly newsletters;
opportunities to meet other landholders who manage part or all of their property as habitat;
access to resources, including government grants and other incentives; and,
a free Land for Wildlife sign for registered properties.
Land for Wildlife members can:
learn about native plants, wildlife and ecosystems;
restore degraded habitat through revegetation and natural regeneration;
reduce weeds and soil erosion;
create wildlife corridors;
improve water quality in creeks and rivers;
help bring back threatened plants and animals;
protect remnant forest, woodlands and grasslands; and,
integrate nature conservation with other farming activities.
To join Land for Wildlife, or find out how we can help you manage your bushland, email the Land for Wildlife Officer at enquiry@frasercoast.qld.gov.au or phone 1300 79 49 29.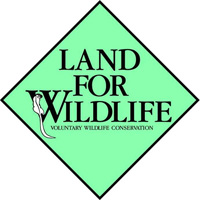 Petrie Park Tiaro - Land Management Plan
The Petrie Park Tiaro Land Management Plan (PDF,1.6MB) was adopted by Council on 7 March 2016.
The plan is scheduled to be reviewed after five years, however, if circumstances change, the document may be reviewed earlier.
Council will consider further land management plans for other environmentally significant areas.
The following plans were adopted by Council on 25 July 2018
Bushfire Management Strategy 2010
Council has adopted the Bushfire Management Strategy 2010 (PDF,9MB) as the principal guiding resource to inform fire management planning for Council controlled lands.
The Strategy brings together best practice information resources that will allow Council to identify and meet fire management obligations under legislation.
Maryborough Mangrove Management Strategy
Council has adopted a Mangrove Management Strategy (PDF,10MB) for the city reach of the Mary River.
The Strategy recognises the important environmental values of mangroves and the need to actively manage them in high use public areas.
In the Wharf Street to Brolga Theatre section, mangroves will continue to be retained.
Operational works are proposed to: maintain river views in various locations, allow public surveillance of the boardwalk and public jetty, and allow for potential future construction of fishing platforms and a river bank amphitheatre.
In other offset areas, mangrove buffers will be rehabilitated and protected.