Storm Season Clean Up
As part of preparing for the storm and cyclone season Council encourages residents to clean up around their yards and take items to any landfill sites or transfer station free of charge.
The Get Ready - storm season clean-up will be held on 28 and 29 September 2019.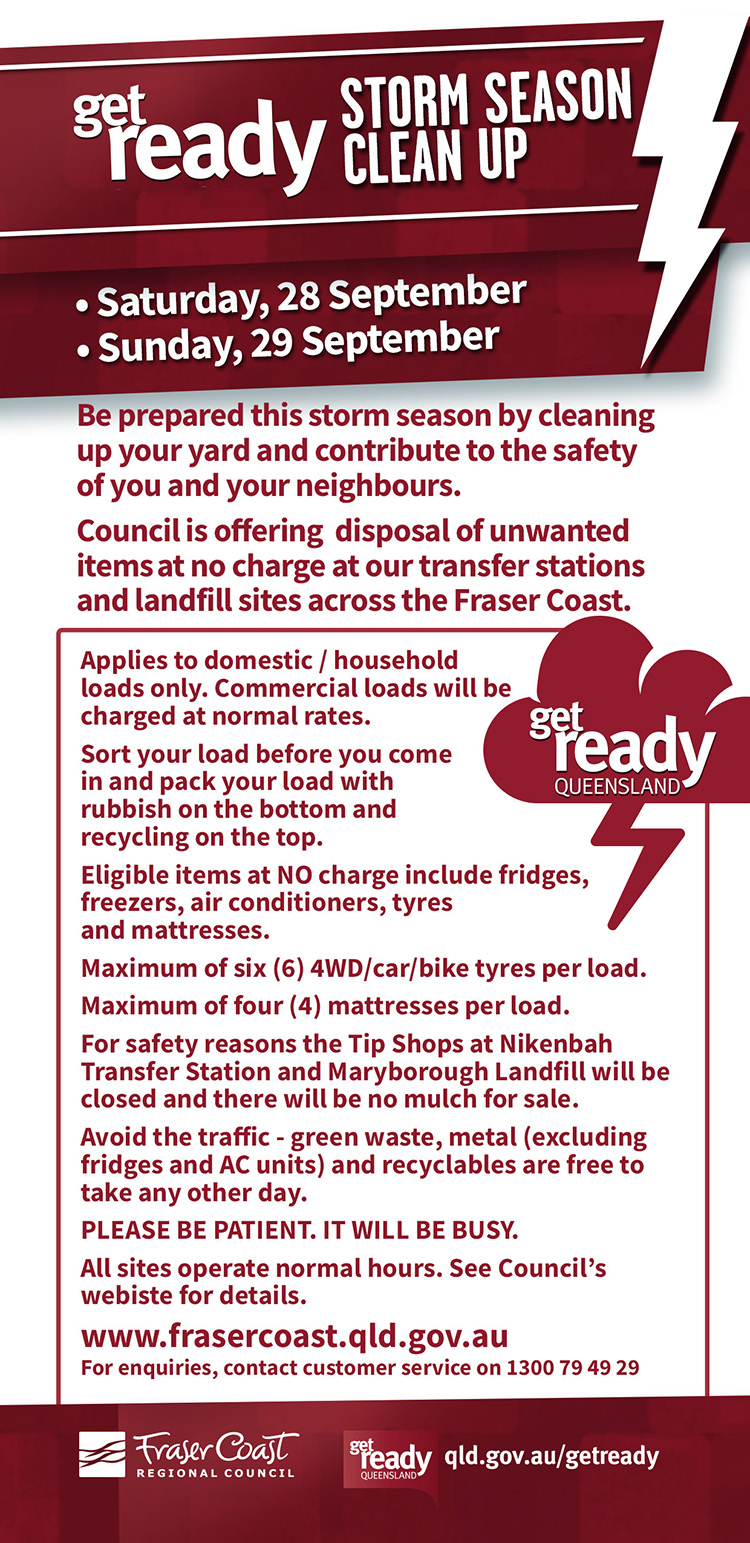 Green waste and other recyclable items can be disposed of for free anytime. As long as the items can be sorted and can be put into the correct collection bins at the transfer stations and landfills there is no charge.
For more information on sorting your load head to Reuse and Recycling webpage.
Contact us
For further information, please contact Fraser Coast Waste on 1300 79 49 29 or email enquiry@frasercoast.qld.gov.au