Local projects launched during Dementia Awareness Week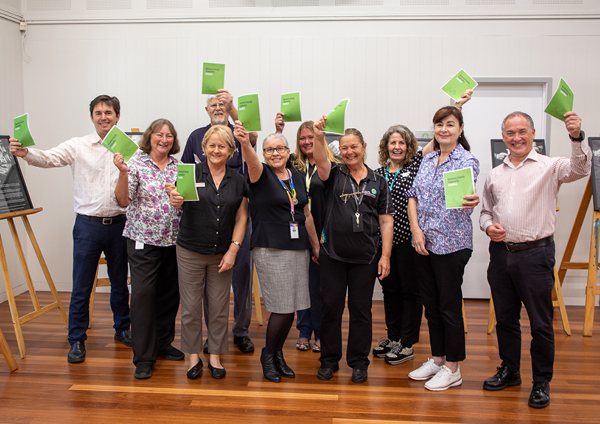 The Fraser Coast Dementia Alliance will host two projects as part of local activities for Dementia Awareness Week, September 19 to 24.
"Dementia is an umbrella term for more than 150 illnesses which can affect people of any age but is best known to impact more mature members of the community," Fraser Coast Mayor George Seymour said.
"As the Fraser Coast's population leans towards people aged 50 years and over, there is a high chance every family will be impacted by this illness in some way.
"Through these events we can raise community awareness and help create a community that is understanding and supports families living with dementia; whether that is by advocating for more services or ensuring our facilities are accessible and welcoming."
The Fraser Coast Dementia Awareness Week activities include a photographic exhibition showcasing locals who are living with dementia and the launch of a checklist to create a dementia-friendly community.
The 'These Hands' photographic exhibition, at the Treehouse Wellbeing Centre, showcases photos of the hands of individuals dealing with dementia accompanied by a story board which helps to remind viewers of the real person and what they have achieved during their life.
"The exhibition is an opportunity to start a conversation about dementia, its impacts and how individuals can help to create a dementia-friendly community that supports the individual and their loved ones," Cr Seymour said.
The second project is the launch of a simple checklist that businesses and community organisations can use to gauge their level of friendliness and offers simple solutions to improve friendliness as well as contacts and resources and information about dementia.
During the month the exhibition will move between the Treehouse, Hervey Bay Neighbourhood Centre, Gatakers Art Space and the Brolga Theatre in Maryborough.
The Fraser Coast Dementia Alliance works to increase awareness and to create a dementia-friendly community where individuals can continue to live as a part of their community with respect and dignity.
Previous projects undertaken by the Alliance included a public Forum to share the knowledge of people who have long-standing involvement in Dementia.
The Alliance can be contacted on 4194 2441.