Waste Monsters
SAY HELLO to the WASTE MONSTERS calling Fraser Coast home! You can spot all 19 on Council's waste and recycling trucks!
Each monster has their own mission to reduce, reuse or recycle. Start by picking one or two new habits and work your way up to becoming the ultimate waste warrior!
Download the 'Collect a Truck' bingo card and colouring pages below.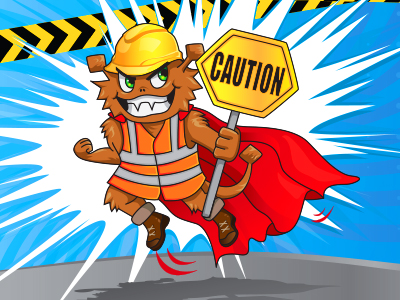 Henry the Safety Hero
Favourite food: Life Savers
Favourite song: Danger Zone - Kenny Loggins
Mission: Henry's mission is to promote safety around Cleanaway trucks. Parents and children may be excited to see the Waste Monsters, but they should keep a safe distance – both on the road and as a pedestrian. Cleanaway trucks have long arms to pick up kerbside bins – please don't approach or play near the trucks while they're in operation. Wave to the driver from a safe distance to ensure they see you.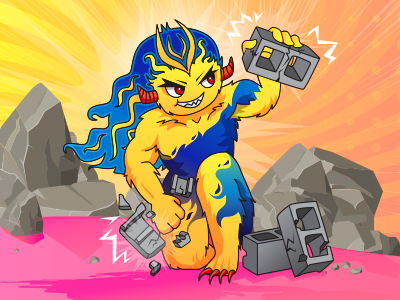 Concrete Claire
Favourite food: Concrete milkshakes
Favourite song: All Star - Smash Mouth
Mission: Whether it's broken-up slabs, bricks, driveways, or concrete garden edging – Claire is on a mission to recycle the lot. Concrete waste can't go in your kerbside bin, but it can be dropped directly at Council's waste facilities, where we crush it and reuse it for road base.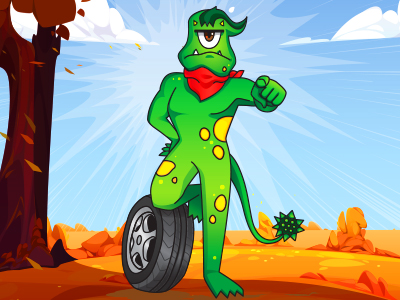 Cyclops Charley
Favourite food: Bullseye lollies
Favourite song: Every Breath You Take - The Police
Mission: Charley's message is simple. If it doesn't fit in the bin, please do the right thing, and take it to the tip. Illegal dumping is a crime, and fines apply. Illegal dumping pollutes our environment and significantly diminishes the use, enjoyment and value of our public places. Illegal dumping of items containing chemicals or asbestos can directly cause harm or injury to humans and wildlife.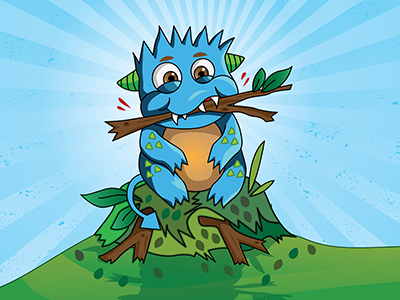 Mark the Mulcher
Favourite food: Garden waste, grass clippings, branches, leaves and loose bark.
Favourite song: Stick Song - Hey Duggee
Mission: Mark's mission is to encourage residents to recycle green waste directly at Council's waste facilities for free! Council turns garden waste into mulch, reducing disposal to landfill, which is good for the environment and your garden! Click here for details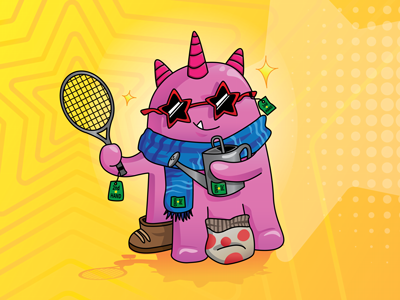 Stella the Reuse Star
Favourite food: Old clothing, books, and toys.
Favourite song: Thrift Shop - Macklemore
Mission: Stella loves to reuse or repurpose items such as old clothing, grocery bags and containers so they don't end up in landfill. She donates unwanted items to make sure others can reuse them too; and buys second-hand where possible to reduce waste! Click here for details
Dan the Battery Man
Favourite food: Batteries from kid's toys
Favourite song: We Didn't Start the Fire - Billy Joel
Mission: Dan's mission is to raise awareness about safe recycling of batteries. Batteries can cause major fires when disposed of in your kerbside bin. Find a safe drop off location to recycle household batteries at bcycle.com.au/ Big batteries like car batteries and tool batteries can be taken to Council's waste facilities for free.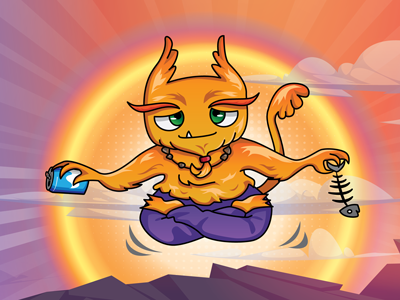 Glenn the Garbage Guru
Favourite food: Pepperoni pizza
Favourite song: Cherry Lips - Garbage
Mission: Glenn's true calling is to teach the fundamentals of garbage! He has developed an A-Z guide to help people do the right thing and select the right bin. One of Glenn's enlightenments is to tear the greasy bottom off pizza boxes, throw the clean part in the recycling and the dirty part in the bin!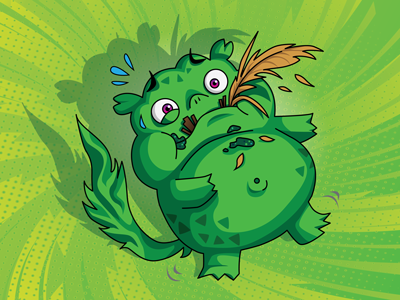 Too Full Phil
Favourite food: Birthday Cake
Favourite song: Larger Than Life - Backstreet Boys
Mission: Phil's motto is - "Everything in moderation". Sometimes he needs a gentle reminder! Do not overfill your bin - the lid must close properly and bins must not weigh more than 75kg. Click here for details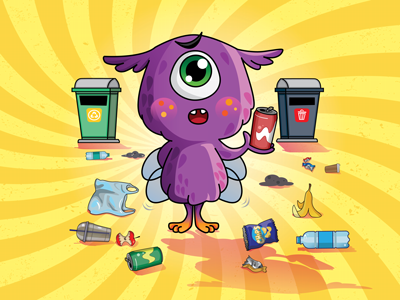 Lizzie the Litter Critter
Favourite food: Raspberry slurpee
Favourite song: What A Wonderful World - Louis Armstrong
Mission: It might be picking up a piece of rubbish from the ground or calling out a mate for littering. Lizzie says the easiest way to help the environment is to put your rubbish in its designated bin.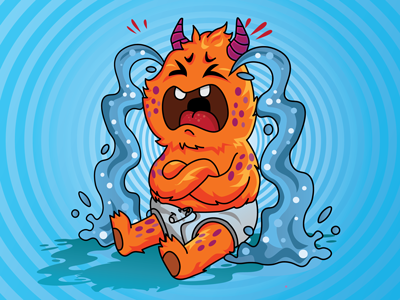 Freddy the Fussy Fella
Favourite food: Cereal boxes, milk bottles and soup cans
Favourite song: Fussy - End of Fashion
Mission: Freddy is super fussy with what goes in your recycling bin. Remember: no batteries or flares (due to fire hazard concerns); no food or liquids (keep recyclables clean and dry); no bricks, concrete or rocks (these can be recycled at Council's waste facilities and reused as fill for building roads and pathways).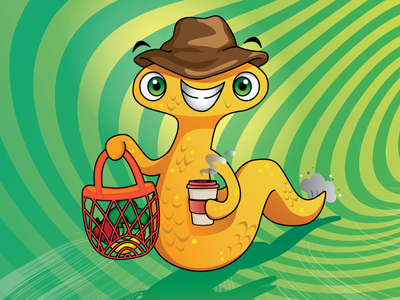 Lenny the Reduce Legend
Favourite food: Banana pancakes
Favourite song: The 3 R's - Jack Johnson
Mission: Lenny has a superpower - he never forgets his reusable shopping bags at the supermarket! You'll never catch Lenny without his reusable cup or water bottle, he chooses products with little or no packaging, and uses a compost bin to reduce the amount of waste sent to landfill. You don't need to be perfect like Lenny, but every small action makes a difference!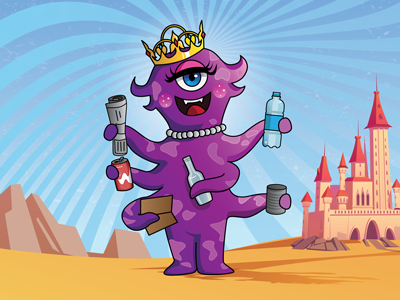 Rhonda the Recycling Queen
Favourite food: Cucumber sandwiches
Favourite song: Don't Stop Me Now - Queen
Mission: Rhonda's golden rules of recycling: Glass bottles and jars, paper and cardboard, hard plastics, aluminium and steel tins - go in your recycling bin! Remember to remove lids and rinse. If in doubt, leave it out or check the A-Z guide.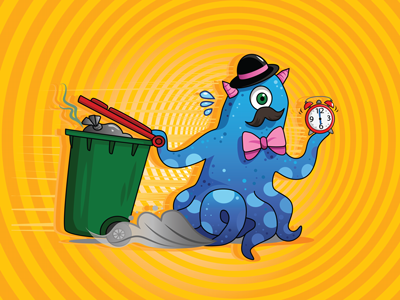 Timmy the Timekeeper
Favourite food: 2 Minute Noodles
Favourite song: Time After Time - Cindy Lauper
Mission: Timmy is a man of the clock! He wants to inspire the Fraser Coast to be punctual and get everyone to place their bin out by 6am on bin day to avoid missing collection!
Eddy the E-waste Ninja
Favourite food: Old phones, laptops and TVs
Favourite song: Electric Feel - MGMT
Mission: Eddie's mission is to recycle e-waste properly. Items like old phones, laptops and TVs are considered e-waste and do not belong in your kerbside bin. When recycled properly, 90-95% of e-waste components can be recovered and reused. Take your unwanted electronic items to Council's waste facilities for free so they can be reused, refurbished, or recycled.
Polly the Melting Machine
Favourite food: Polystyrene packaging
Favourite song: I Melt With You - Modern English
Mission: Polly is the ultimate recycler of the future. If you drop your polystyrene at Council's waste facilities, we can melt it down to be reused! This means after you get a new TV, Polly can use the packaging to produce other products, such as composite decking, picture frames and skirting boards! Click here for details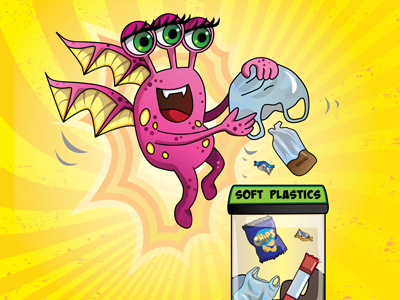 Sophie the Soft Plastics Sorter
Favourite food: Potato chips, biscuits and lollies
Favourite song: Love So Soft - Kelly Clarkson
Mission: Sophie is on a mission to promote the difference between soft plastics and hard plastics. It is important to separate packaging into the appropriate bins - Hard plastics can go into your yellow-lidded recycling bin, and soft plastics go into your red-lidded general waste bin. Helpful tip: If it scrunches into a ball it's soft, if it holds shape it's hard!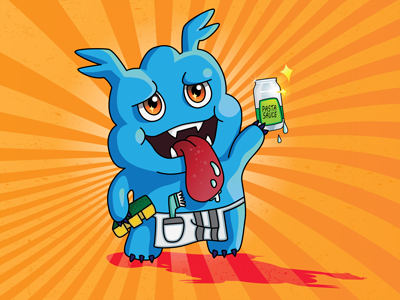 Wally the Washer
Favourite food: Toothpaste, mouthwash and mints
Favourite song: So Fresh, So Clean - Outkast
Mission: Wally likes to keep things clean and tidy! You don't need to be as particular as Wally when it comes to rinsing your recyclables, but please remember to remove lids, give each item a quick rinse or scrape out left-over food and place in your recycling bin loosely.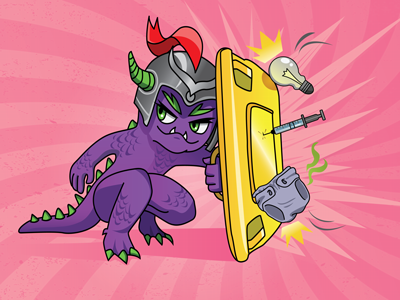 Wendy the Waste Warrior
Favourite food: Strawberry milkshake
Favourite song: How Far I'll Go - Moana (Auli'I Cravalho)
Mission: Wendy's mission is to protect the workers who sort your recycling by hand at our recycling facility. Items such as nappies, toxic chemicals and syringes can put workers at risk. Please put nappies in your general waste bin. Dirty tissues, paper towels and serviettes are also unsuitable for recycling. Dispose of needles safely in a secure rigid walled, plastic container in the general waste bin.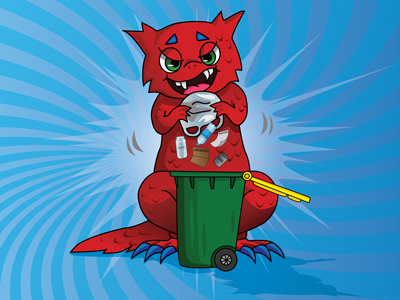 Rex the Recycling Monster
Favourite food: Tossed salad
Favourite song: Let It Go - Frozen (Idina Menzel)
Mission: Rex is a 'gentle giant' who wouldn't hurt a fly, but when it comes to recycling he cares fiercely about one thing - NEVER bag your recyclables (always place items loose in the bin)! Recyclables in plastic bags cannot be processed which means the entire bag of recycling will go to waste.
Colouring Competition Winners
Congratulations to the winners of our Colouring Competition! We had an overwhelming response with over 500 fantastic entries. Check out the winners below. Thank you to everyone who entered! It was a joy to see all your wonderful entries.