Camping
Enjoy a relaxing weekend away, or and over night stay, camping at Lake Lenthall is short stay and subject to limited booking numbers and regulations.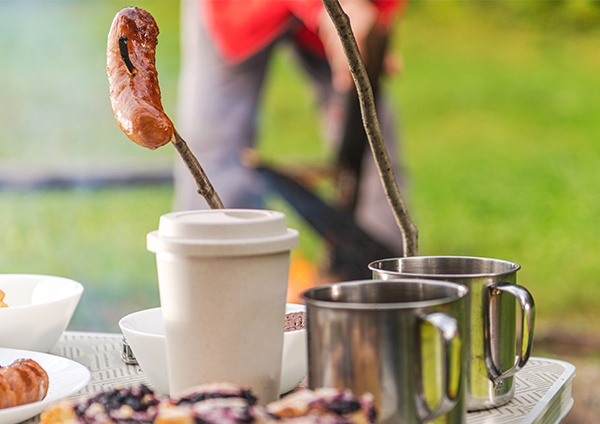 Booking a site
TO BOOK:
Call the Lake Lenthall Ranger Office on (07) 4129 4833.
A non-refundable booking fee of 50% of the camping fee is payable at time of booking.
Maximum 2 night stay (no booking, no stay).

NOTE: The nearest fuel, bait and tackle supplies, food and drinking water are located at the townships of Howard and Maryborough or at service stations along the Bruce Highway.
Camping Fees 2023/2024
| | |
| --- | --- |
| Off Peak - per person / per night | $ 12.00 |
| Off Peak - per family (2 adults / 2 children under 18yrs) per night | $ 48.00 |
| Peak - per person / per night | $ 14.00 |
| Peak - per family (2 adults / 2 children under 18yrs) per night | $ 56.00 |
PEAK PERIOD: Includes QLD school holidays, singular public holidays and public holiday weekends.

NOTE: For Community/Non-for profit Organisations or commercial use, please contact the rangers office on 4129 4833.
To camp on site the following applies
Short stay camping of up to three (3) days/two (2) nights maximum - is permitted.
Bookings are essential due to the available facilities. The maximum number of campers at any one time is eighteen (18) plus up to six (6) self contained camper vehicles that have their own waste storage and disposal facilities.
Site check-in time is 11am and departure time is 10am.
There is no drinking water available, campers must bring their own.
There are no waste dumping facilities, waste disposal is the responsiblity of the camper to dispose off-site.
No swimming is permitted in the Lake.
No domestic pets are permitted.
No open fires are permitted.
BBQ facilities available in the day use area, or campers can bring a gas cooker or BBQ for their camping site.
Generators are not permitted.
There is no electricity.
Noise is to be kept to a minimum after 9pm.
Parents/guardians are responsible for the safety and behaviour of their children within the camping/recreational area.
Camping and recreation areas are to be kept clean and tidy at all times.
There is no public phones.
Cold shower and toilet amenities are available.
Concrete boat ramp available.
There is no medic officer onsite.
No jet ski's or behind-boat tow equipment permitted.
Permitted / available

Fishing, boating, kayaking
Gas cookers and BBQs
Onsite BBQ facilities
Cold showers and toilets
Concrete Boat Ramp
Ranger's office
Not Permitted / not available

No Drinking water
No Electricity
No Waste disposal
No Swimming in lake
No Domestic pets
No Open fires
No Generators
No Public phones

DISCLAIMER
The Site Ranger/s as authorised by Fraser Coast Regional Council reserve the right to evict any person contravening the above rules and conditions, or the Recreation Management Plan and Camping Management Plan Rules and Regulations. Wide Bay Water reserves the right to increase site fees or change these rules and regulations without notification. The Ranger/s have the right to refuse site usage or entry to any person. Fraser Coast Regional Council shall not be responsible for and disclaims all liability for any loss, liability, damage (whether direct, indirect, or consequential), personal injury or expense of any nature whatsoever which may be suffered by you or any third party, as a result of, or which may be attributable, directly or indirectly, to your access and use of Lake Lenthall and the Lake Lenthall Recreation Area.