Illegal Dumping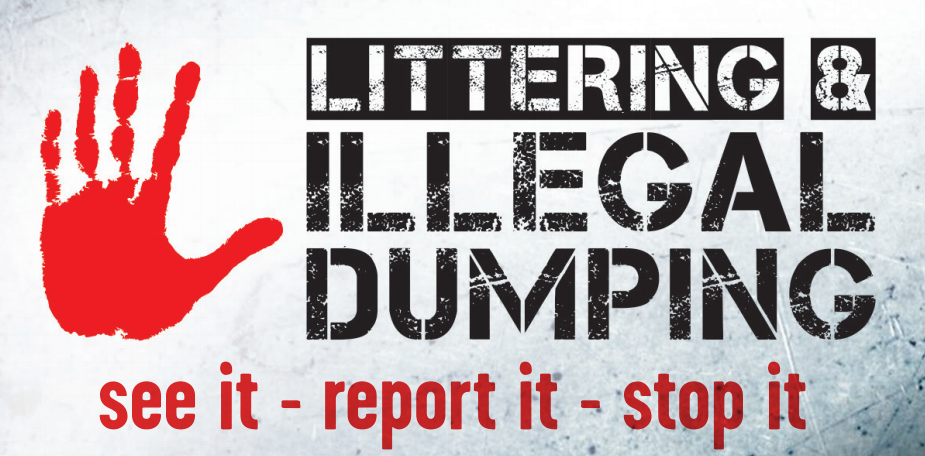 Council takes littering and illegal dumping very seriously and has CCTV in operation at known hotspots, fines apply.
Illegal dumping has serious environmental and social impacts.
Some forms of illegal dumping such as disposing of chemicals or asbestos can directly cause harm or injury to humans and wildlife, or lead to pollution of the environment.
Illegal dumping makes our communities and natural areas look dirty and uncared for which often leads to more dumping, reduced community pride and reduced property values.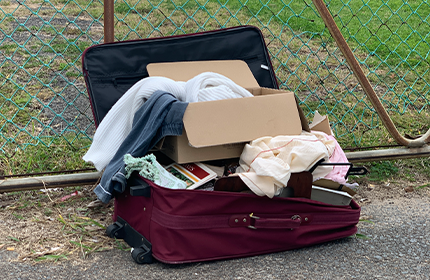 What is illegal dumping?
The unlawful deposit of any type of waste material that is 200 litres or more in volume.
Any waste left in any place without authority from the owner, this includes green waste and donation bins.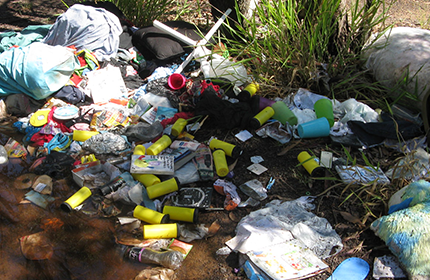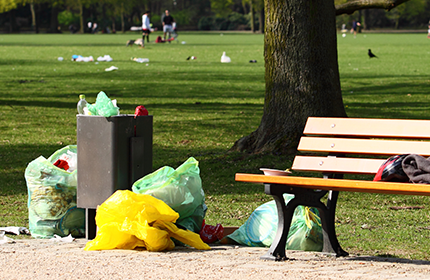 What is Littering?
The unlawful deposit of any type of waste material that is less than 200 litres in volume (about the size of a wheelie bin)
Items left beside an overflowing bin, on a picnic table, releasing balloons, and material falling off an unsecured trailer, are all examples of littering.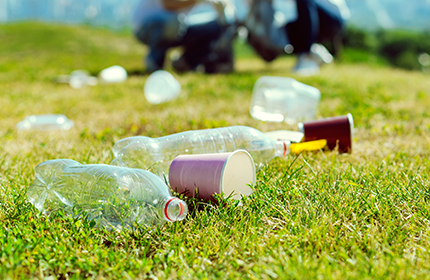 There is no excuse
On Average, Council receives an illegal dumping case every day.
Council provides numerous litter bins in public areas around the region.
Any unwanted household and commercial items can be taken to Fraser Coast waste facilities.
Items which can be rehomed or reused, such as furniture, appliances, electrical items, building items can be disposed of for free.
It is free to dump domestic green waste at tips and transfer stations.
Just remember, you can have your bin serviced more than once per week if you need to.
One off service's are available for your general waste & recycle bins - prices here, call 1300 79 49 29 to book a one off service.
Fines, charges and illegal dumping fact sheets
| # | Name | Size | File Type | Download |
| --- | --- | --- | --- | --- |
Report illegal dumping
The Waste Reduction and Recycling Act 2011 provides an opportunity for anyone to report littering or illegal dumping occurring from a motor vehicle, trailer or vessel where a registration number is known and observed by the reporter.
Illegal dumping can result in the registered owner of the vehicle being issued a Penalty Infringement Notice.