Illegal Dumping
Illegal dumping has serious environmental and social impacts. Council takes littering and illegal dumping very seriously and has CCTV in operation at known hotspots, fines apply! Some forms of illegal dumping such as disposing of chemicals or asbestos can directly cause harm or injury to humans and wildlife, or lead to pollution of the environment.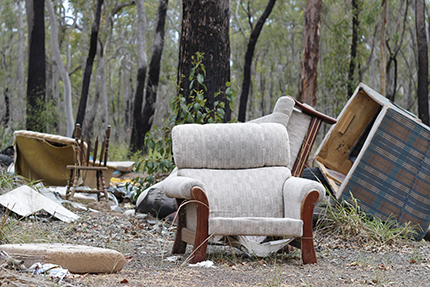 What is illegal dumping?
The unlawful deposit of any type of waste material that is 200 litres or more in volume.
Any waste left in any place without authority from the owner, this includes green waste and donation bins.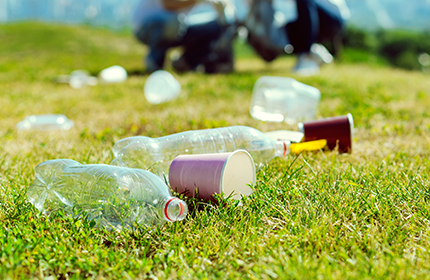 What is Littering?
The unlawful deposit of any type of waste material that is less than 200 litres in volume (about the size of a wheelie bin)
Items left beside an overflowing bin, on a picnic table, releasing balloons, and material falling off an unsecured trailer, are all examples of littering.
There is no excuse
Council provides numerous litter bins in public areas around the region.
Any unwanted household and commercial items can be taken to Fraser Coast waste facilities.
Items which can be re-homed or re-used such as furniture, appliances, electrical items, building items can be disposed of for free.
It is free to dump domestic green waste at tips and transfer stations.
Just remember, you can have your bin serviced more than once per week if needed.
One off services are available for your general waste & recycle bins - call 1300 79 49 29 or complete the online form.
Report illegal dumping:
Call Council on 1300 79 49 29
Email us - enquiry@frasercoast.qld.gov.au
Use the 'Snap Send Solve' App
Fill in the online form
View Litter and illegal dumping legislation on the Queensland Government website.
Illegal dumping fact sheets
| # | Name | Size | File Type | Download |
| --- | --- | --- | --- | --- |