Botanic Gardens and Orchid House
The Hervey Bay Botanic Gardens was established in 1974. These beautiful gardens are situated on 6,000 year old foreshore dunes spanning 26 hectares.

Today the gardens boast established plants of the Wide Bay and Great Sandy regions in a mixture of natural bushland, formal gardens, rain forest and wetlands.

Walking tracks meander through the gardens, an attractive and educational environment - one in which the science of botany can be interpreted for the benefit and enjoyment of the community.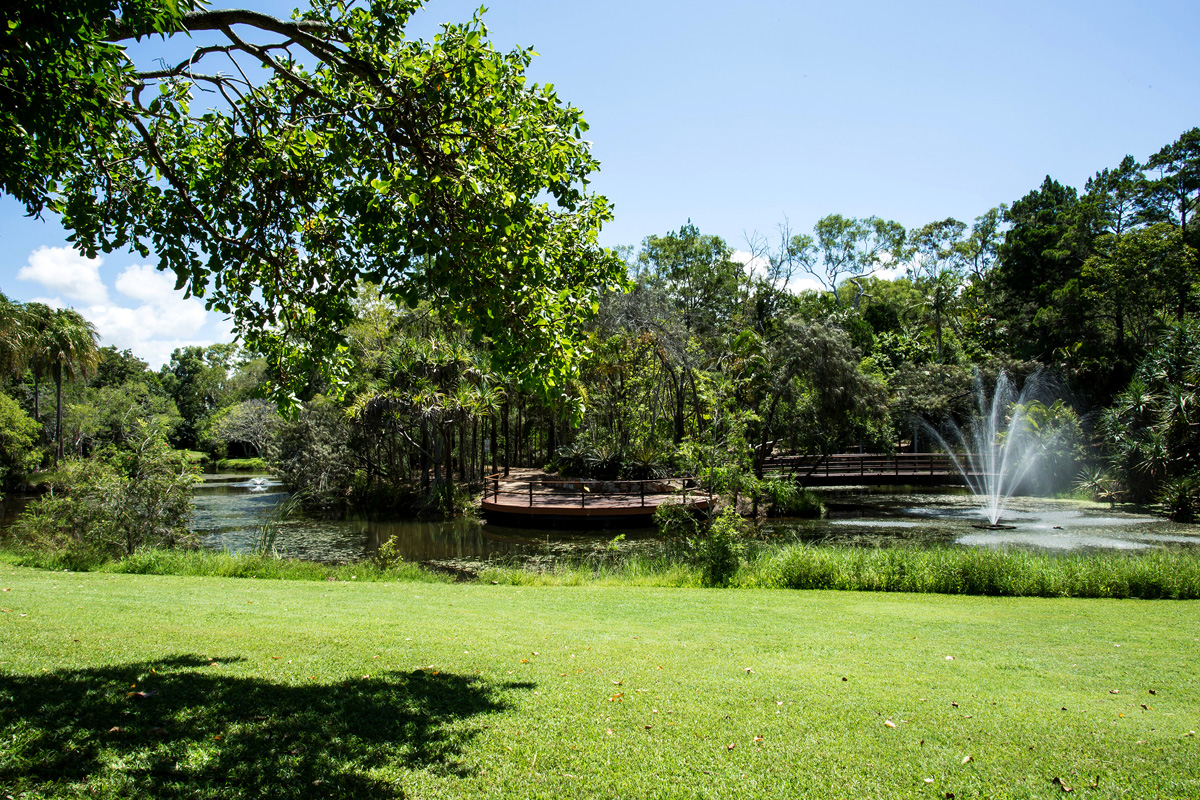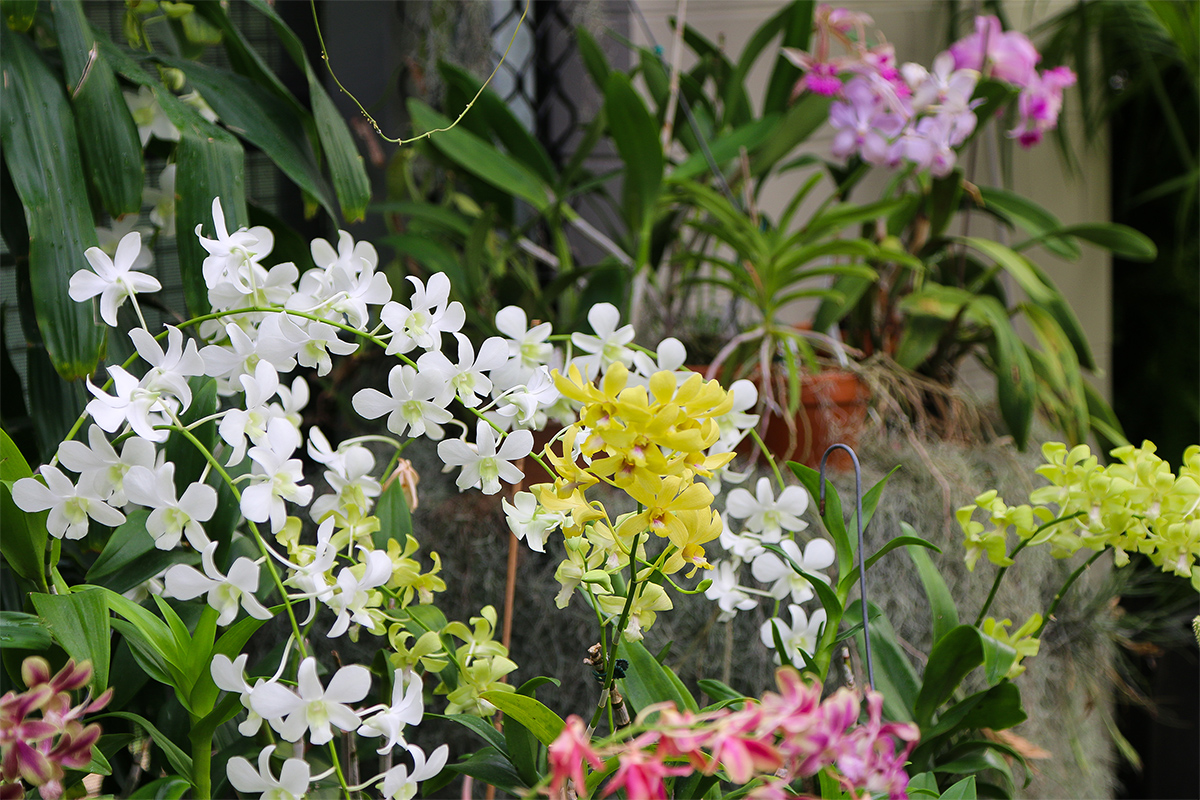 Botanic Gardens
The Gardens are open daily and admission is free.
Visitors can enjoy the rich, natural ecology of the Botanic Gardens which reflects our close proximity to World Heritage listed Fraser Island.

Enjoy The Valley with it's expansive lush lawns and large shady trees, a lagoon including fountain in the background, viewing platforms and the overwater bridge allows visitors a close up look at the vast lagoon wildlife.

You will also find an Australian bush tucker garden to represent the Butchulla people, the original owners of the land, the Bush Chapel is a rustic rainforest site with an adjoining arbour walk that connects to the ceremony set down area for ease of access.

A Chinese inspired formal garden with its tranquil reflective water features and moon gate leading to the secret Zen garden is a must see and kids can explore the nature play garden.
Orchid House
Situated within the Botanic Gardens, Orchid House was built in 2000 and has vastly grown into an attraction for all ages.

Today the orchid collection has about 5,500 orchids.

The collection includes some of the most popular and unusual plants from the orchidaceous family.

There are two major seasonal displays:
• Late Summer (February, March and April); and
• Spring (August, September, and October).
Orchids and plants are offered for sale throughout the year when available.

Organise a tour of the stunning federation style atrium filled with beautiful flowering orchids and foliage plants all year round. Relax on the deck overlooking the lagoon.

Entry is free and you are welcome to visit anytime from Mon-Fri 9.00am – 2.30pm.
Botanic Gardens Volunteer Program
Botanic Gardens Volunteer Program supports the Orchid House and the production nurseries.
Volunteers assist in:
• greeting visitors;
• increasing awareness of the world of orchids;
• help grow the orchids; and
• conduct tours of the Orchid House.
The Orchid House helps with the conservation of threatened orchid species in the Fraser Coast region by rescuing orchids from building development sites for relocation or preservation in the nurseries.
For more information or to apply, complete a volunteer application form (PDF) and submit to Council via email enquiry@frasercoast.qld.gov.au or post PO Box 1943, Hervey QLD, 4655.
Botanic Garden Tours
Guided walks are conducted by our garden horticulturists. Whether it's local plant knowledge or a historical perspective a guided walk will help you to discover more.
Tours are available on the first Wednesday of every month, from 10.00am to 11.30am. Please meet the staff at the Orchid House deck. The tours will start on time and are subject to cancellation when adverse weather conditions are present.
For more information, please call our Parks office on 4125 9700.
Venue Hire
The Hervey Bay Botanic Gardens are rich in cultural diversity with an abundance of picture-perfect garden areas for your special event. The Ceremony set down area is available on request when booking events in the gardens for that grand entrance with automated gates and a formal walkway into the gardens.

For enquiries call in and see the friendly Botanic Gardens staff or click here, or for more information on park hire for weddings or events call Customer Service on 1300 79 49 29 or click the link below.

Weddings
Visit us today - opening hours
Botanic Gardens - Daily 6.30am - 8.30pm - Free admission
Orchid House - Monday - Friday 9.00am - 2.30pm - Free admission
Community Nursery Volunteering - Tuesday - Thursday 9.00am - 12.00pm - Information here.
Find us on Facebook and Instagram under Hervey Bay Botanic Gardens.