Waste to Art
Our annual Waste to Art competition is back! ALL AGES can enter by creating a work of art using items destined for landfill. Categories range from under 8's to over 18's, with cash prizes on offer.
Entries will be displayed in the Waste to Art Exhibition at Gatakers Artspace in Maryborough at the end of the year.
Expressions of Interest open Thursday 3 June 2021.
Once your artwork is ready, please fill out an entry form below (Due 26 October).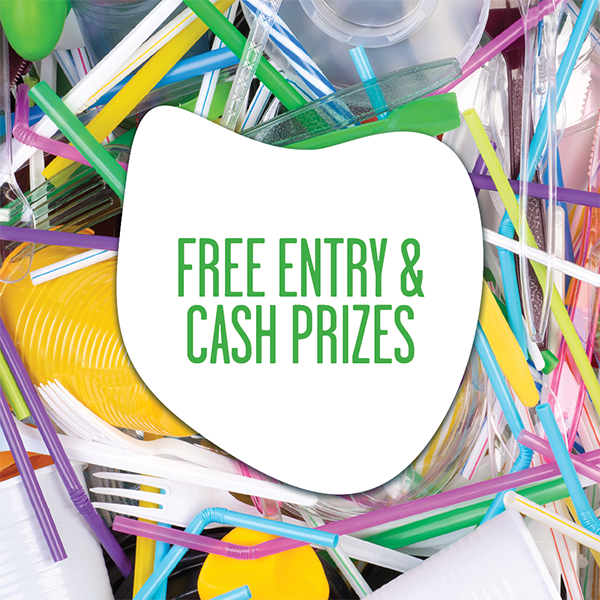 GET GOING ON YOUR ARTWORK TODAY

STEP 1 - Express your interest
- via the form below (this is not your entry form)
Read the terms and conditions and artwork specifications

Get creative !!!

Submit your final entry by 26 October 2021
- via the entry form below
Submit your expression of interest to enter here, and when your artwork is ready complete the entry form at the bottom of this page.
More information (also in terms and conditions flyer)
All artwork must be delivered to Gatakers Artspace, 311 Kent Street, Maryborough QLD 4650 at the expense of the artist.

All artwork will be the property of Gatakers Artspace for the purpose of exhibition until the 16 January 2022 after which artwork must be collected by artists at their own expense.
Any artwork not collected by the 16 January 2022 will be the property of the Council unless other arrangements can be made.

The organisers will take reasonable care in handling and dealing with works submitted however, the organisers will not be responsible for any loss or damage incurred to any of the artworks or materials.

Artwork that is for sale must be specified. A 25% gallery commission will be charged on all work sold.

DELIVERY DATES

Saturday 13 November (10.00am-1.30pm)- By appointment only
Sunday 14 November (10.00am-1.30pm)- By appointment only
Monday 15 November (10.00am-3PM)
Tuesday 16 November (10.00am-3PM)
Wednesday 17 November (10.00am-3PM)
Thursday 18 November (10.00am-3PM)
Friday 19 November (10.00am-3PM)
Saturday 20 November (10.00am-1.30pm)- By appointment only
Sunday 21 November (10.00am-1.30pm)- By appointment only

Exhibition Opening & Winners Announcement:
Gatakers Artspace, Maryborough - Friday 26 November 2021 (6.00pm start)

Exhibition Closes: Sunday 16 January 2022

Exhibition Opening Times:
Monday – Friday 9.30am-3.30pm
Saturday – Sunday 9.30am-2.00pm

JUDGING CRITERIA

• Demonstration of reuse and repurposing
• Durability of Art piece
• Function and innovation
• Quality of work

PRIZES PER CATEGORY

| | | | |
| --- | --- | --- | --- |
| PRIZE POOL | 1st prize | 2nd prize | 3rd prize |
| Under 8 | $100 | $75 | $50 |
| 8-11 years | $150 | $100 | $75 |
| 12-17 years | $200 | $150 | $100 |
| 18 plus | $750 | $500 | $350 |

• People's choice award for senior exhibition (18 years and over) - $150
• People's choice award junior exhibition (Under 18's) - $50
2020 Waste to Art winners gallery