Love Food Hate Waste Challenge
The 2023 Love Food Hate Waste Challenge ran from 6 to 26 March, with almost 300 households taking part! Participants received weekly emails with information and tasks to achieve each week across three main topics: Love your leftovers; prepare only what you need; and store food appropriately.
We were very fortunate to have local businesses join us as ambassadors for the program and to help promote each week of the program.
Odyssey Bistro in Scarness were the primary ambassadors for the 2023 Love Food Hate Waste challenge, helping to produce this excellent series of educational videos on various food waste topics.
Love Your Leftovers
Your challenge – Week #1
Create a shelf in your fridge or pantry for your leftovers or other food that needs to be eaten. Get everyone in the household to use food on this shelf first or rotate food by moving the oldest items to the front. Make it failproof by using transparent containers to easily see what's inside.
Tips
Make it easy to find food that needs to be used up.
Eat the oldest items first.
Freeze excess food.
Cook one meal each week that combines foods that need to be used up.
Use your leftovers as a tasty lunch.
Preserve any unused vegetables by pickling or preserving food.
Check out the Love Food Hate Waste database for easy ways to use up your leftovers.
Alowishus Delicious in Maryborough helped us understand the many ways that recipes can be adaptable to use up what you already have at home, and how to save our scraps for beneficial uses such as feeding chickens or creating compost.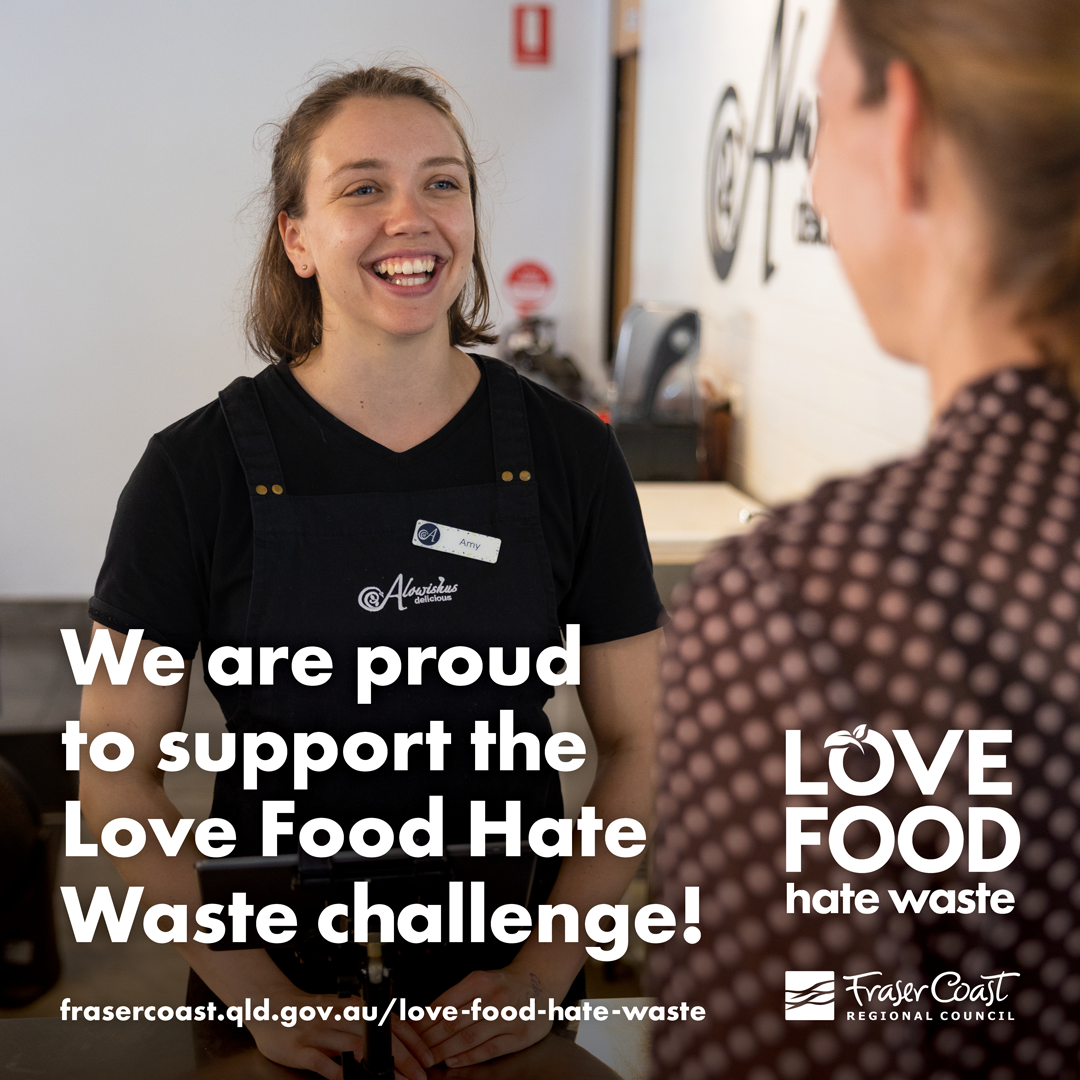 Prepare Only What You Need
Your challenge – Week #2
Create a meal plan! Get the household involved or be the boss of your own menu, then keep your plan somewhere you can see it. This meal plan template will help keep you on track.
Tips:
Plan weekly meals using a meal plan.
Shop with a shopping list.
Think carefully about the quantities needed to prepare the meal.
Check what's in the fridge, freezer and pantry before food shopping.
Check who is eating before preparing food.
Encourage small servings to reduce food waste.
Check out the Love Food Hate Waste online portion planner so you know how much to buy for your meals.
Tres Salsas Mexican Cantina in Torquay helped challenge participants understand the importance of menu planning and purchasing ingredients that could be utilised across more than one meal.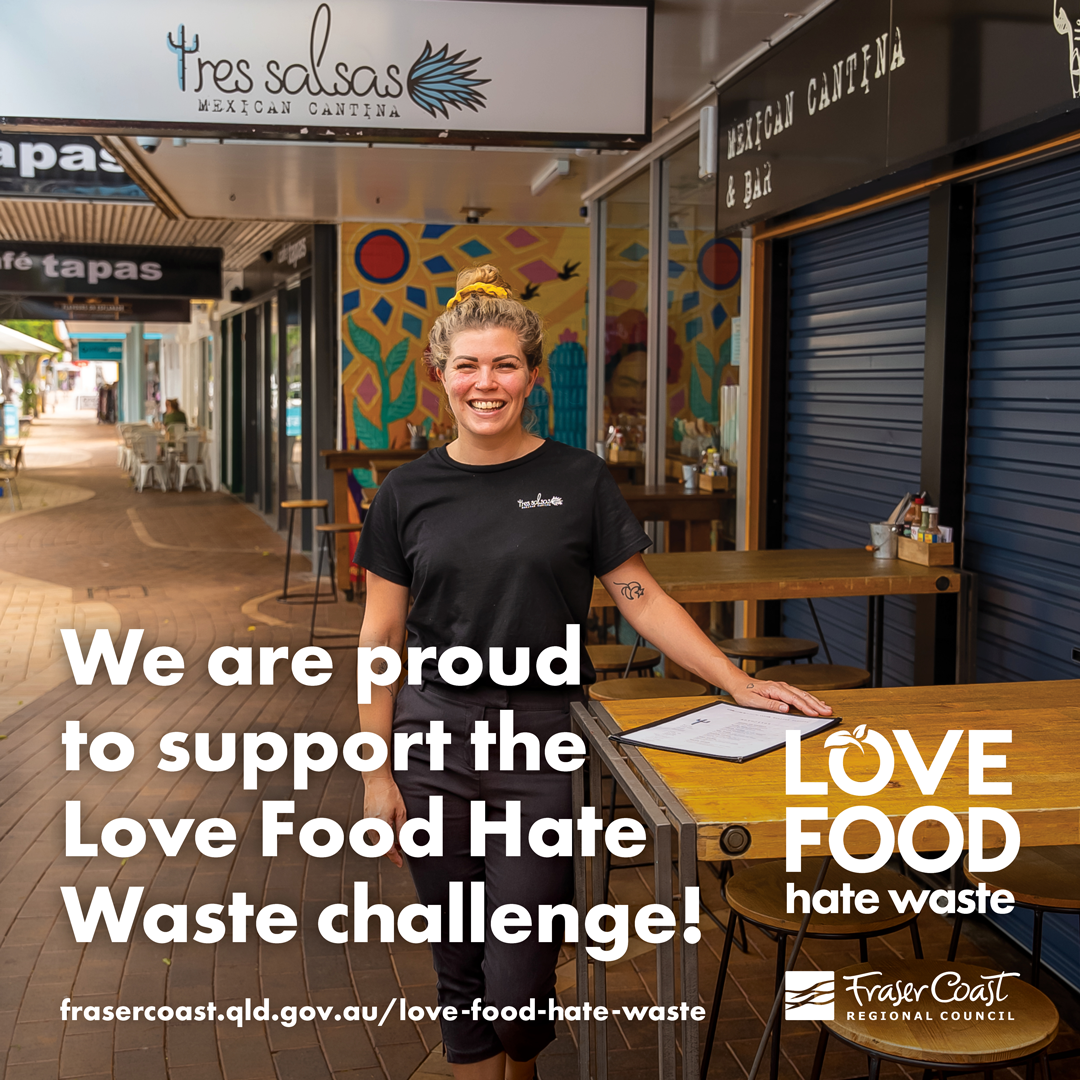 Storing Food Appropriately
Your challenge – Week #3
The freezer is your friend in your fight against food waste. Freeze some leftovers, fruits, vegetables, or even an entire meal. Who doesn't love coming home to a ready-made home cooked meal and taking a night off cooking! Don't forget to label your frozen goods with the name of item and the date when it was frozen.

Tips:
Check your fridge temperature is between 1-5 degrees to help food stay fresh and safe.
Store food in airtight transparent containers.
Labels are a great tool so you can quickly identify what's in a jar or container, and what to use first. Use a label maker, write on some masking tape, or print this freezer label template.
Search the Love Food Hate Waste A-Z food storage guide for storage tips on specific food.
Portside Cafe and Restaurant in Maryborough helped challenge participants understand the importance of storing food correctly to ensure a long shelf life and less waste.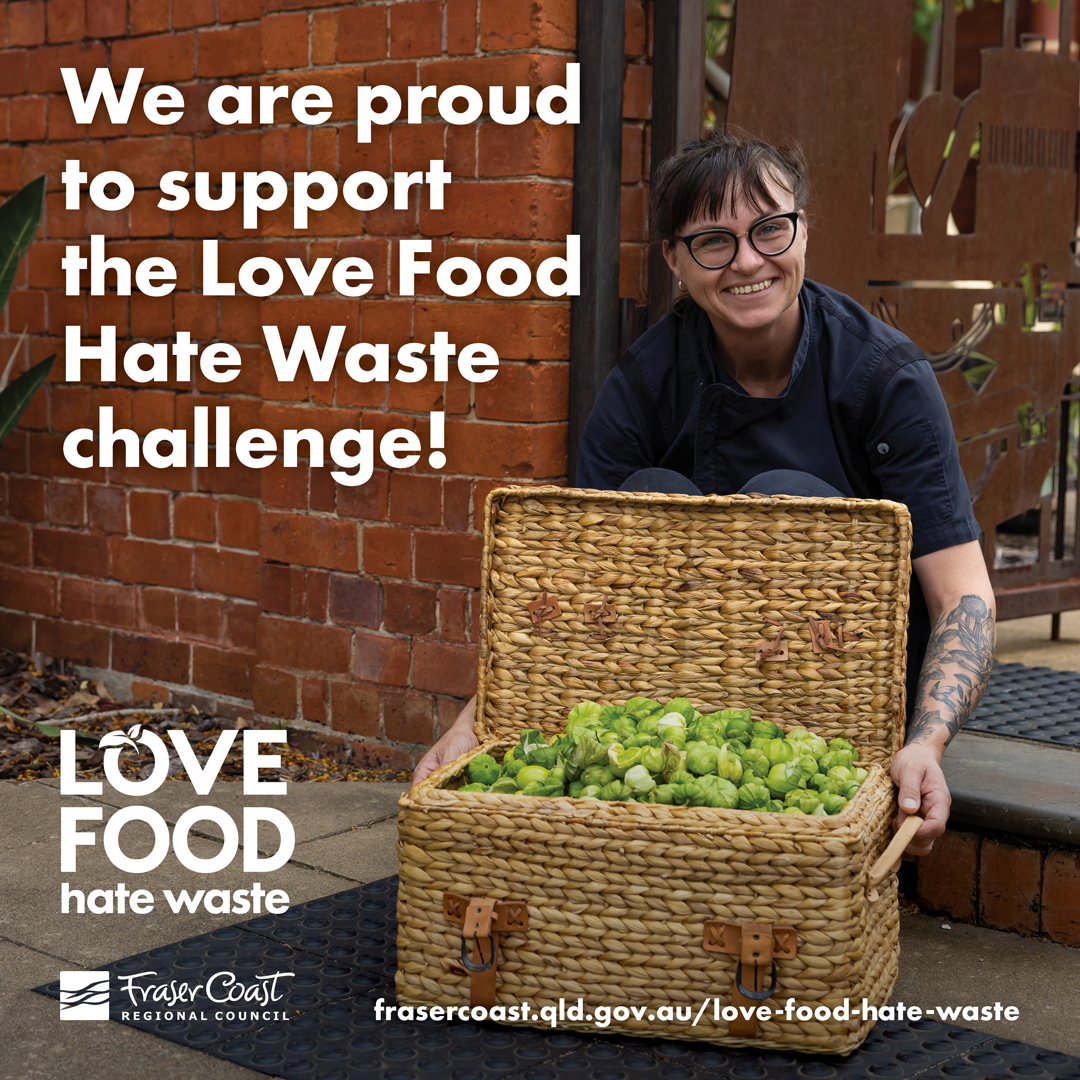 Congratulations to our prize winners
1st prize (FoodSaver vacuum sealer kit to help keep your food fresh for longer) – Emily Moller
2nd prize (Sistema leakproof food container set) – Erica Neate
3rd prize (The Food Saver's A-Z recipe book) – Anne Lohmann