Get Ready to Food n Groove in Hervey Bay and Maryborough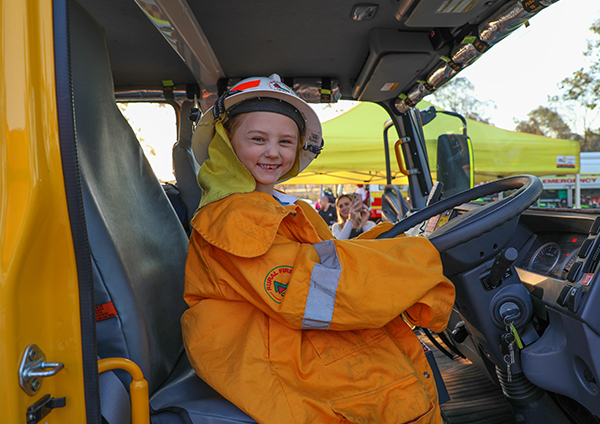 Get your dancing shoes ready – Food n Groove is back this October with events in Hervey Bay and Maryborough themed around getting ready for storm season.
The first Food n Groove at Hervey Bay's Seafront Oval on 1 October will kick off 'Get Ready Month' and be followed a week later at the Maryborough Showgrounds on 8 October, Deputy Mayor Darren Everard said.
"As part of the Get Ready Food n Groove events, attendees will be able to have a close-up look at emergency service vehicles and you will be able to talk with emergency service representatives on how to plan and prepare for bushfires, storms and cyclones," Cr Everard said.
"As usual at Food n Groove events, a variety of food trucks will be operating, and a band will keep your toes tapping from 4pm to 9pm.
"While the events are free, to ensure they are COVID safe you will have to check in on the night using the Check -In QLD app. "
Fraser Coast Regional Council Disaster Planning Co-ordinator Brendan Guy said information on how to plan ahead was available at https://www.getready.qld.gov.au/ while the Disaster Dashboard - http://disaster.frasercoast.qld.gov.au/ - was a one stop shop of emergency services information.
"To stay up to date with road closures, river heights and storm warnings make sure you download the Disaster dashboard app to your phone and opt-in for email or SMS notifications," he said.
"You can even log on to cameras and watch livestreams of some of our bridges and river through the app and the Disaster Dashboard webpage."
Cr Everard said October was a good time to get ready for the coming storm season.
"It's time to clean up around your house to get rid of old and broken furniture or items that could be blown around in the wind," he said.
"An old disused garden chair can become a projectile in a storm and be blown into your car, boat, house or people and cause a lot of damage.
"If you are in a rural area it is time to check your firebreaks, pumps and the fire-fighting gear."
Don't forget to check out the Council webpage for information on what can be taken to landfill and transfer stations for free, and how to sort your load so you can dispose of items for free.