Seniors Month celebrations bigger than ever before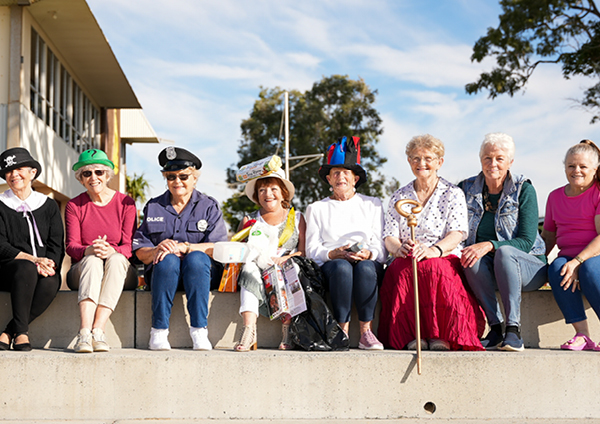 There is no time for seniors to rest this October with more than 30 events taking place on the Fraser Coast for Seniors Month.
From talent shows, movie screenings and lifestyle expos there is something for everyone to get involved with.
Mayor George Seymour said the events are held to allow people of all cultures, and abilities to come together and connect; celebrating the essential role that older people play in our community.
"We hope by hosting inclusive and interesting events and activities, Seniors Month will bring people together within their community, uniting them through shared interests and passions," he said.
"It also provides a great opportunity to discover new programs and activities, and support services."
The month kicks off on Saturday 1 October, the United Nations International Day of Older Persons.
Fraser Coast Regional Council Seniors Liaison Officer Juls De Waard said the jam-packed month was an opportunity for anyone over 50 to meet new people and engage with the community.
"Isolation and loneliness are huge issues so I am hoping that during October these events will encourage people to get out of the house," she said.
"We want our seniors to be confident, stay active and be engaged with the community.
"Seniors Month will provide opportunities to promote positive community attitudes towards older people and ageing, facilitate community participation, and enhance community connections."
For more information on Seniors Month activities in Hervey Bay including a printable calendar of events go to www.frasercoast.qld.gov.au/supporting-seniors.
Seniors Month programs will also be available from Council's Customer Service Centres, libraries and local services for seniors.