Psychic local dog predicts NRL final winner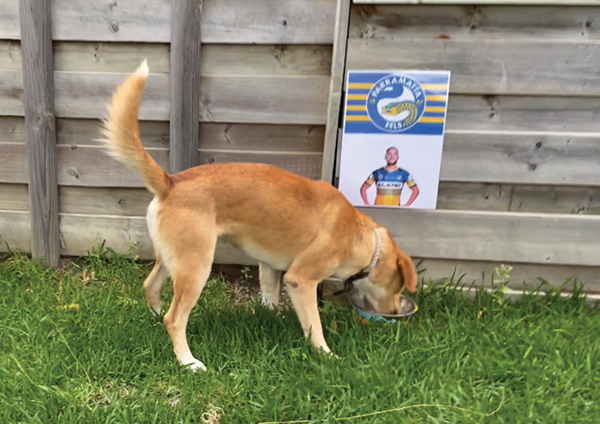 You've heard of Paul the Octopus and Suzie the 'psychic pig'; now the Fraser Coast has its own National Rugby League grand final predicter — A Beagle cross Husky named JT.
With JT's beloved North Queensland Cowboys now out of the running, he's used his Puppy Powers to give his tip for the winner of this Sunday's big game between the Penrith Panthers and the Parramatta Eels.
And who did JT pick?
Sorry Penrith fans, the powerful pooch believes it will be the Eels taking out the 2022 trophy.
JT immediately went straight for the Parramatta poster, with keepers claiming this was a sign the Eels team will come out triumphant at Sunday's Grand Final match.
JT was so certain about the win he wouldn't even touch the food that had been near the Panthers poster.
NRL oracle dog JT is among an array of animals looking for a home at the Fraser Coast Adoption Centre, so if you would like to watch the grand final with your new best friend, come visit the centre at Cicada Lane in Urangan.
All animals available for adoption are desexed, microchipped, vaccinated and come with current Fraser Coast Regional Council registration.
The adoption fee for dogs and puppies is $315, dogs 8 years and over are $120 and the adoption fee for cats and kittens is $120.
The adoption fee is payable on the day of adoption. Please note that there are no payment plans available and no holds on animals as our aim is to rehome them as soon as possible.
Follow the Fraser Coast Adoption Centre on Facebook or Instagram to be the first to know what animals are available and find out more about the centre on Council's website - https://www.frasercoast.qld.gov.au/fraser-coast-adoption-centre