Sport and recreation grants now available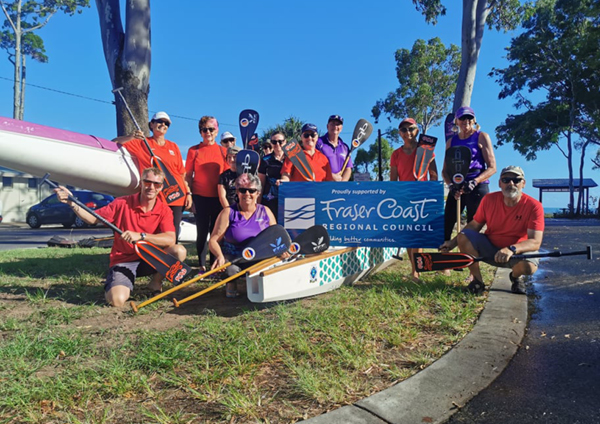 Fraser Coast sport and recreation groups wanting support to improve their facilities can now apply for Council grants.
Cr Jade Wellings said nominations were open for the 2022/23 Fraser Coast Regional Council Sport and Recreation Grants for Capital Projects.
"The grants ensure that the Fraser Coast has a diverse, vibrant sporting fraternity which has access to innovative facilities that help promote community spirit, health and fitness," she said.
"Eligible community organisations can apply for one-off funding to develop infrastructure that assists in the growth and engagement of sport or active recreation across the Fraser Coast.
"Council is very focussed on ensuring the long-term sustainability of community sport and active recreation which plays a vital role in providing opportunities for residents to participate in physical activity and improve our health and wellbeing.
"Through the grants, clubs and groups can build their capacity to meet the growing population and improve the standard of their facilities.

"Priority will be given to proposals which enhance or establish regionally significant sporting facilities; enable multi-use by more than one sporting code or club and provide infrastructure that enables economic growth or increases participation opportunities in sport or active recreation."
Council encourages community organisations to actively share resources and will look favourably on joint club applications or multi-use projects, Cr Wellings said.
There is only one funding round per financial year for the Sport and Recreation Capital Projects Fund and projects and activities must be completed within 12 months of the approval date. The maximum grant is $10,000 per project.
For more information go to the grants page on the Council website at www.frasercoast.qld.gov.au/grants
Council's Sport and Recreation Development Co-ordinator is available to assist groups to develop and submit project applications.
The Sport and Recreation Development Co-ordinator can be contacted on 1300 79 49 29 or by email at Kieren.stoneley@frasercoast.qld.gov.au