Local law change could allow caravans in yards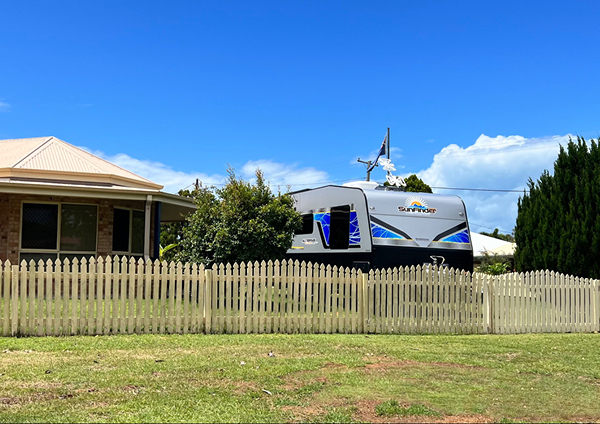 Fraser Coast residents are being encouraged to provide feedback on a proposal to allow people to let family or friends to live in a caravan on their yard for up to six months.
"The changes will allow people to help family and friends who cannot find rental accommodation," Cr Jade Wellings said.
"There is a critical shortage of rental accommodation across the country, and this is one way Council can help."
Council is proposing to amend its Administration Subordinate Local Law (No. 1) to allow caravans to be used for up to six months in a 12-month period.
The arrangement would last until 31 December 2027 and then revert to the current version, unless extended, or repealed earlier. Any extension or proposal to repeal would also require community feedback.
A copy of the proposed subordinate local law is now available on Council's website at www.frasercoast.qld.gov.au/local-laws Residents can provide written submissions to Council by 28 November 2022.
Submissions can be sent via email to enquiry@frasercoast.qld.gov.au marked attention Public Consultation Local Law, by mail to the Chief Executive Officer, Fraser Coast Regional Council, PO Box 1943, Hervey Bay, QLD, 4655 or delivered in person to a Council Customer Service Centre.
"We have a kind and compassionate community, and many have reached out to me since I started pursing this idea some months ago to demonstrate their support," Cr Wellings said.
"While housing is primarily a State Government responsibility, our community is looking to us as local leaders to do something in this space.
"This proposal certainly won't be a cure or a fix, but it may help take some pressure off and allow people to take care of their loved ones in their time of need.
"The next step in the process to amend the local law is to undertake a public interest test (to make sure that any State Government concerns are acknowledged) and call for feedback from residents.
"The proposed amendments contain a lot of detail regarding where caravans can be situated, that it is not a commercial undertaking so there is no exchange of funds, and that grey-water and sewage is disposed of properly. Council looks forward to receiving feedback," Cr Wellings said.