Creative Space helps artists connect, create and collaborate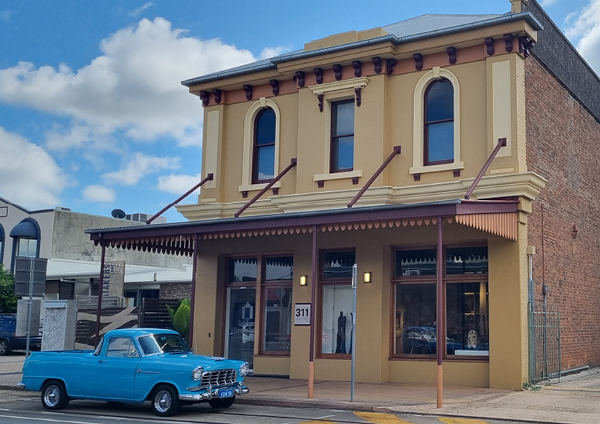 The Gatakers Creative Space has become a thriving hub for artists, community groups and residents to connect, create and collaborate since it opened a year ago.

Cr Phil Truscott said the double-storey 'Gatakers Creative Space' was developed in front of the Gatakers Artspace as part of the transformation of the Maryborough Portside Precinct.

"Since it opened in May 2022, Gatakers Creative Space has become a focal point for artists to develop their work, talk about their work, get feedback and interact with visitors," he said.

"The space itself is a drawcard to attract artists to Maryborough as one of the most intact warehouses of its type in the country."

Cr Truscott said Gatakers Creative Space had hosted an extensive program of activities to enable artists to develop their ideas and creative practices.

"Over the past year, there have been over 60 activities at Gatakers Creative Space, including 30 workshops and professional development opportunities along with 14 networking and community events," he said.

"There have also been collaborations with key community celebrations and projects such as NAIDOC Week, the Mary Poppins Festival, the 100 Years Cenotaph, and the Butchulla Memorial unveiling.

"The space welcomed accomplished artist residencies with Sue McLean, Stephen Preston, Sandra Rose and Keith Kuchenmeister, whom all provided glowing testimonials.

"The retail outlet is becoming popular for quality gifts for both locals and visitors, with more than 85 artists represented, while community groups have embraced the space, with experienced printmakers holding regular workshops for those wanting to try their hand at printmaking.

"The next 12 months promise to be just as exciting as we continue to build relationships with the creative community, expand workshops and develop the capacity of the clayspace."

Cr Truscott said the Gatakers Creative Space was another exciting stage of the Portside Cultural Precinct Development Project, jointly funded by the Australian Government, Queensland Government and Council.
For more information about Gatakers Artspace and Gatakers Creative Space, visit https://gatakers.ourfrasercoast.com.au/