New phase of Scarness Caravan Park redevelopment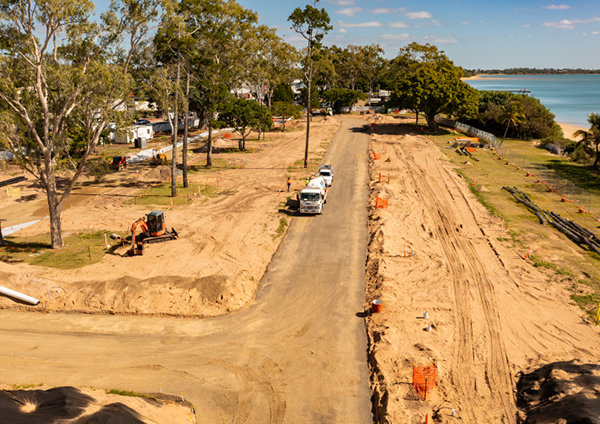 Building works for the first phase of the multi-million-dollar redevelopment of the Scarness Caravan Park will start soon.
At its meeting today (May 24), Fraser Coast Regional Council awarded a $1.8m tender to Rejuvenate Construction Solutions to build the caravan park manager's office/residence, amenities, camp kitchen and barbecues as part of the redevelopment of the western half of the park.
Work is already underway on a $3.2 million contract with Murphy Builders to construct the roads and install the underground power, water and sewerage systems in preparation for the new facilities.
"While the work is underway, the eastern section of the park will remain open for fully self-contained campers," Cr David Lee said.
"The redevelopment is being undertaken in stages so the new western facilities will be opened as they are completed, with the aim that all works are completed by 2024."
"The aim is to ensure that works on the next eastern section are ready to go as soon once the new section is opened," Cr Lee said.
"We apologise for any inconvenience caused while the work is carried out, but the end result will be a more modern caravan park, catering for the needs of today's tourists.
"A key focus for Council over the next five years is to plan for the future, and to effectively manage and maintain our assets, and this project is an example of how we are working to achieve both those outcomes for our community."
For more information about the redevelopment of the four Council-owned caravan parks, go to https://frasercoast.engagementhub.com.au/caravan-parks