Council sells land for Maryborough school expansion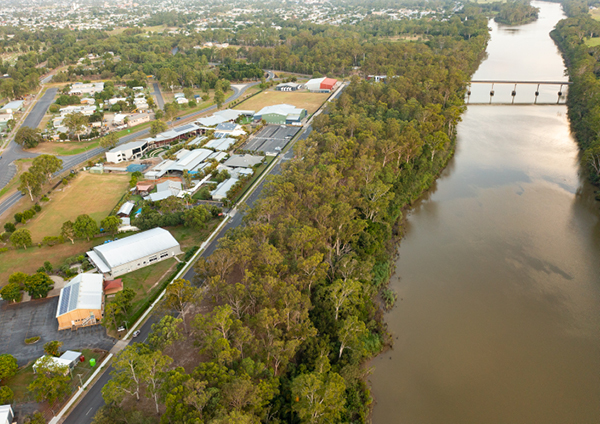 The Fraser Coast Regional Council will sell a block of land in Royle Street to the Riverside Christian College to facilitate the school's expansion.
The land became available following an assessment of Council's landholdings, with Council to use the proceeds from the sale for regional environmental purposes.
"Council owns a range of properties and blocks of land throughout the Fraser Coast, and following an assessment of its holdings it was decided to sell blocks deemed surplus to needs," Deputy Mayor Denis Chapman said.
"The lot in Royle Street initially went to tender in 2022 with the Riverside Christian College expressing interest in buying the vacant land across from the school to either develop units for staff housing, or to build a kindergarten and out of school hours care facility.
"Council officers recommended the tender for a unit development be accepted as it was line with the Planning Scheme and a preliminary approval provided by the then Maryborough City Council in 2007.
"However, at its December 2022 meeting, Council resolved that the land go back out to tender without development conditions being attached to any potential sale, and for public consultation to be undertaken to gauge community feeling on the sale of the riverside land.
"Going back out to tender without development conditions attached would increase the pool of potential buyers.
"Council conducted community consultation in March and April this year. There were 292 survey responses, and five submissions with most respondents generally supporting the sale of the Royle Street land."
Riverside Christian College has been providing educational services in the region for more than 40 years and has advised Council that they have experienced significant growth in both students and staff in the past two years so would like to expand.
The Council accepted a $700,150 offer from the College to buy the land.

The proceeds of the sale will be quarantined and applied for regional environmental purposes in Council's capital budget.