Regional Gallery Shines a Spotlight on Local Artists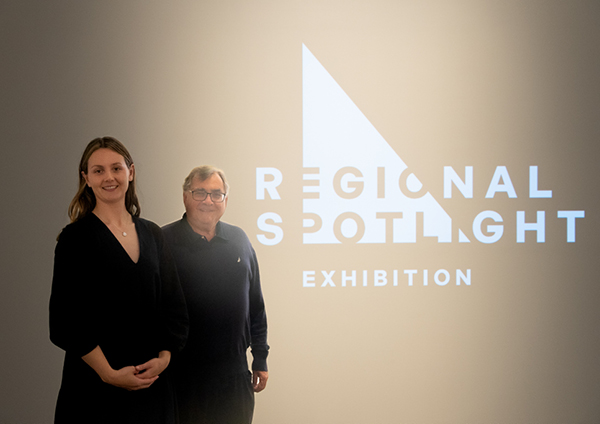 The Hervey Bay Regional Gallery (HBRG) is excited to announce the launch of its inaugural Regional Spotlight program, aimed at providing a platform for emerging and established artists from the Wide Bay-Burnett region.
The program will culminate in the annual Regional Spotlight exhibition, celebrating the vibrant artistic community of the region.
Fraser Coast Regional Councillor David Lewis, a fervent supporter of local arts and culture, expressed his enthusiasm for this new initiative.
"The Regional Spotlight program is a testament to the incredible talent present in our own backyard," he said.
"This is a remarkable opportunity for artists to showcase their creativity and forge connections within the community.
"The Hervey Bay Regional Gallery continues to be a beacon of cultural expression, and I am proud that we are taking steps to nurture and highlight our local artists."
The Regional Spotlight exhibition, scheduled from September 21 to November 17 2024, will feature carefully curated works that exemplify the depth and diversity of artistic practices within the Wide Bay-Burnett region.
Artists at all stages of their careers are invited to submit their expressions of interest, with the aim of sharing their unique perspectives and receiving valuable professional and curatorial development from the experienced HBRG staff.
Acting HBRG Director, Sarah Thomson, shared her excitement about the potential of this program.
"The Regional Spotlight program echoes our commitment to fostering artistic growth and engagement within our community," she said.
"We are thrilled to provide a platform for artists to not only exhibit their works but also to push the boundaries of their practice.
"This is an opportunity for artists to have their voices heard and their visions celebrated."
Expressions of Interest are welcomed from artists residing in the Wide Bay-Burnett region, with a focus on works that showcase innovation, experimentation, and creativity.
The selection process, overseen by an internal panel of art experts, will identify a group of artists whose works will be expertly curated and presented by the Hervey Bay Regional Gallery.
Artists interested in participating are invited to submit between one and five artworks for consideration.
The final selection of exhibited pieces will be determined by the discerning selection panel, ensuring a showcase that truly represents the artistic excellence of the region.
Key Dates:
Expression of Interest Close: September 11, 2023, 5:00pm
Exhibition Dates: September 21 - November 17, 2024
This initiative offers an unparalleled opportunity for artists to share their creative journey with the wider community, strengthening the artistic tapestry of the Wide Bay-Burnett region.
For further information and submission guidelines, please visit the Hervey Bay Regional Gallery website https://hbrg.ourfrasercoast.com.au/regional-spotlight