Applications open for Australia Day 2024 event grants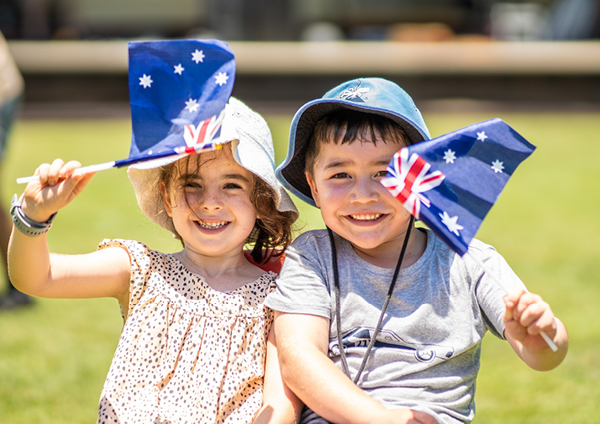 Fraser Coast community groups and not-for-profit organisations planning events to celebrate Australia Day in 2024 can now apply for Council grants.

Cr James Hansen said grants of up to $2000 were available for local Australia Day events.

"Australia Day is an opportunity to come together to celebrate the diversity of our community and the Australian spirit – our mateship, our sense of community and our resilience," he said.
"Council's vision is to build better communities together, and through these grants, we assist local community groups to put on events to celebrate and acknowledge every Australian's contribution to our contemporary and dynamic nation.
"In recent years, Council grants have supported community groups to run Australia Day events in Poona, Hervey Bay, Burrum Heads, Glenwood, Teebar and Maryborough.
"Council's Grants team is available to provide general advice to assist local groups develop and submit applications, which are considered by an assessment panel."
More information, including program guidelines and examples of eligible projects and activities under the grant programs, are available on Council's website at www.frasercoast.qld.gov.au/grants

Applications for 2024 Australia Day Events grants are open now and close on 2 October 2023.
Cr Hansen also encouraged local residents to nominate for the Fraser Coast 2024 Australia Day Awards.

"The Australia Day Awards are a chance for us to recognise and congratulate the many people who put so much time and effort into making our community such a fantastic place to live, work and play," he said.

"If you know someone in the community who has gone above and beyond, then nominate them for a 2024 Fraser Coast Australia Day Award."

There are 12 different award categories to recognise outstanding individuals and organisations, including sports, arts and culture, STEM, community groups and volunteers.

More details and online nomination forms are available at www.frasercoast.qld.gov.au/australia-day