Jan Hegge appointed new Division 7 Fraser Coast Councillor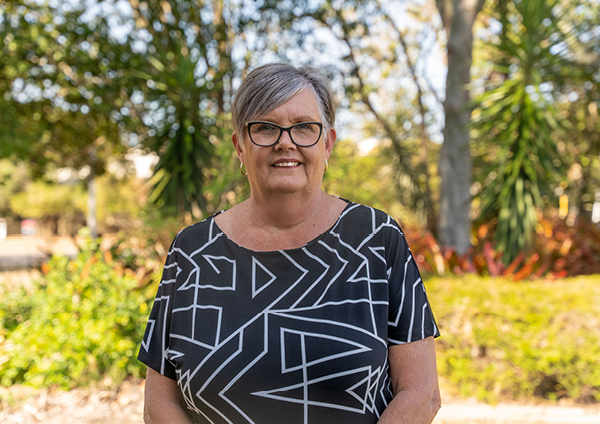 Jan Hegge has been appointed and sworn in as the new Division 7 Fraser Coast Regional Councillor.

Council considered 26 written nominations for the position and appointed Jan Hegge today following presentations from candidates and a secret ballot during a Special Meeting at the Council Chambers in Hervey Bay.

Mayor George Seymour thanked all 26 candidates for their keen interest in the position and willingness to represent the Fraser Coast.

"We are thrilled to welcome Jan Hegge as the new Fraser Coast Regional Councillor for Division 7," he said.

"Jan has been serving the community in many ways over the past 40 years in business, through volunteering, running a charity, as a Queensland Government public servant and on Council previously.

"Cr Hegge will bring a unique viewpoint and different perspective that will enhance our decision-making as we work to build better communities together on the Fraser Coast."

Cr Hegge, a former local small business owner who has worked in the government and not-for-profit sectors and served three years as an Alderman on the Maryborough City Council, said she was honoured to have the opportunity to serve the residents of Division 7 and the Fraser Coast region.
"I am delighted to have been appointed Councillor for Division 7," she said.

"I take this role and responsibility very seriously. I am eager to engage with the community and Councillors to take our region forward and ensure the Fraser Coast is a great place to live, work and play."

Cr Hegge took the declaration of office today and will begin the induction process tomorrow before attending the Councillor and Executive briefing on Monday.
Cr Hegge's appointment fills the vacancy left by former Councillor Darren Everard who resigned last month. As the vacancy occurred during the last year of the current Council term, Council was required by law to fill the position through appointment rather than via a by-election.
Today's meeting can be viewed on Council's YouTube channel here - https://youtu.be/Cp29Abznjqg