Supporting our Youth
Council recognises that young people make invaluable contributions to our region and play a vital role in our community
Census data from 2011 indicates that there were approximately 16,500 young people between the ages of 12 and 25 living in the Fraser Coast region, representing over 17 per cent of the total population.
To support our young people Council is committed to working in partnership with youth and community organisations to provide strategic advice and capacity building that encourages young people's participation in the community.
Young people make significant contributions to our region through numerous areas, from performing arts, culture, sport, business and science to community and civic duties.

Connecting Fraser Coast School leaders with Council

The Fraser Coast School Captains network is a program delivered as an information sharing platform encouraging networking, leadership development, and engagement with Council programs and projects.
Held in morning breakfast sessions once a term and hosted by participating schools on a rotational basis.
The program delivers a collaborative learning network that connects Fraser Coast school leaders with Council, the school community, and other youth-based groups. The school captain's network develops positive relationships and strong partnerships between, students, staff, community and other schools.
The program utilises the breakfast as an engagement platform for Council initiatives that would benefit from consultation with the school age cohort. This program is capacity building and mentoring platform that includes input from industry and local employers.
Student Disaster Workshops
Local disaster management

Delivered to school leaders by The Queensland Reconstruction Authority and the Local Disaster Management Group.
Supporting the Fraser Coast Youth Street Team
The Street Team is a mobile youth support service currently servicing Hervey Bay on a Thursday evening.
Youth workers are out and about and drop in to known youth hotspots providing our kids with an independent person to talk to and make formal referrals to youth service when necessary. The team also carries food, care packages and street swags.
Collaborating with youth service providers the Fraser Coast Youth Street Team is supported by the following services.
Click on the logo's below for more information regarding each service.
Youth Acknowledgement
Council is proud of the achievements of young people in our community. The Youth Mayoral congratulatory letter is an opportunity for members of the public to let Council know of a young person that should be recognised for their achievement.
Examples of achievements could include, but are not limited to:
- excellence within school
- sporting achievements
- dedication to community and volunteering contributions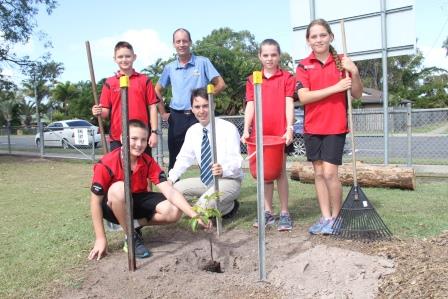 If you know a young person that should be recognised by Council please email us to request an application form enquiry@frasercoast.qld.gov.au or visit our Community Achievements page to complete the online application form by clicking here.
Council also runs the monthly sports and cultural awards both of which have young or junior categories, nominate here.