Children
---

Entertain curious minds, calm big feelings, listen to stories, check out educational programs, add a soundtrack to fun family moments and solve the big challenge of sleep with Kinderling Kids Radio. Kinderling plays family-friendly music and shows for children aged up to seven. It also helps unravel the art and science of parenting with real-life stories and expert advice.
Access Kinderling on PCDownload the App
---

Read and listen to more than 1400 children's stories in more than 45 languages with LOTE Online for Kids!
Enjoy the magic of books in world languages for free from the comfort of your home.
Watch recorded readings of children's books in English and a variety of other languages!
Simply enter your library membership number to access this multilingual storytime!
Click here to join LOTE Online for Kids
---

You will need to create an account to access eBook and eAudio titles for children. These can be accessed 24 hours a day, seven days a week.
Access BorrowBox on PCDownload the IOS AppDownload the Android App
For further help, visit the BorrowBox Help page.
---
Story Box Library

Story Box Library contains well-known Australian stories read aloud by Australian actors and identities. These stories are for assisting early literacy development at home and for fostering a love of reading in children.
They are a read-aloud experience and have activity sheets which can be used in conjunction with the stories.
---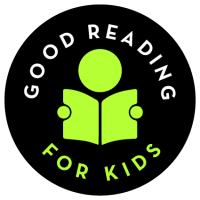 Good Reading for Kids is an e-zine for primary-school age kids. It publishes their creative work including book reviews, poetry, short stories, artwork, photography and stories. If youngsters have created something or been involved in creating something, Good Reading for Kids will publish it.

Fraser Coast Libraries receives financial assistance from the Queensland Government through State Library of Queensland.